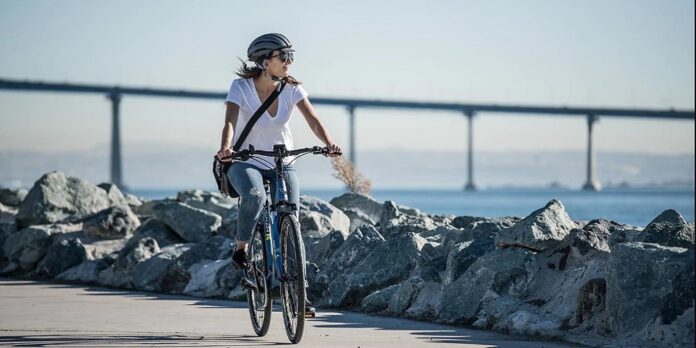 Are you thinking of buying an electric bike? You're in luck! Electric bikes are increasingly prevalent and have a lot to offer. When it comes to choosing the right electric bike size, you'll want to consider your height, riding style, and budget.
Here are some tips to help you find the perfect electric bike size for you, so read more and explore!
Tip 1: Consider Your Height
The most important factor when it comes to selecting an electric bike size is your height. The frame size should be based on the rider's height so that they can reach both pedals comfortably while seated on the saddle and also enjoy a safe ride.
A good rule of thumb is if you are between 4'10" – 5'2″, then you should look for a frame size between 13-17 inches. If you're 5'3″ – 5'8″, then a frame size between 17-21 inches will likely fit best. For riders over 6 feet tall, look for bikes with frames larger than 21 inches.
Tip 2: Think About Riding Style
It involves taking into consideration how you plan on riding your electric bike, as this will help narrow down your search even further. Are you looking for an off-road or urban experience? Do you need something lightweight and nimble, or do you prefer something heavy-duty with plenty of power? Knowing how and where you plan on riding your electric bike will help determine which type is best suited for your needs.
Tip 3: Ponder Your Budget
Once you know what type of electric bike suits your needs, take some time to think about budgeting constraints. Electric bikes come in all shapes, sizes, and price ranges—so it's important to choose one that fits within what you can afford while still meeting all of your needs and wants.
As a guide, lower-end models typically start at $500 USD, while higher-end models can range up to $4,000 USD or more depending on features like battery life and cargo capacity.
Why is the Right Bike Size Important?
Finding the perfect electric bike size is essential for riders of any size or shape. The right frame sizes and wheel sizes provide the best rider experience, allowing you to maneuver easily and comfortably.
When choosing a bike, it's important to look at the dimensions of both the frame and wheels. A good fit is determined by your leg length, torso length, and arm length. Keep in mind that a larger bike may fit better for taller individuals; however, different styles of bikes may require different sizes as well.
Taking proper measurements can help narrow down options for finding the perfect electric bike size for your needs. Furthermore, understanding your own individual preferences can make a huge difference in finding the right ride, no matter what height or skill level.
Conclusion
When searching for the perfect electric bike size, there are several factors that need to be taken into consideration, such as height, riding style, and budget constraints. By following these tips outlined above, finding the right fit should be much easier so that you can enjoy all the benefits of your new electric ride without compromising on comfort or safety.