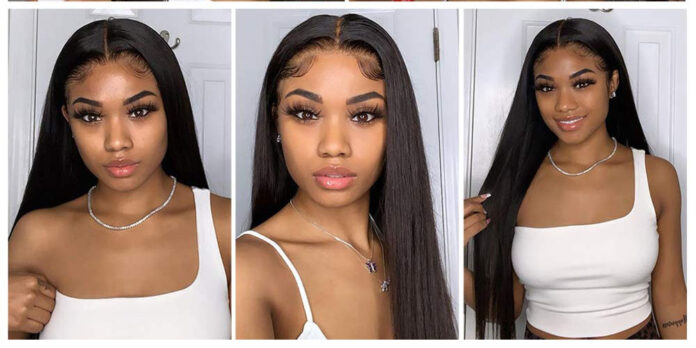 If you have never bought a wig before then, there is a chance that you have so many questions on what works and what you should leave out. The thing with wigs is there are so many versions of a wig that you might get conflicted over which one will work for you. You might get a good HD lace frontal or another version that seems like a knockoff. The only way to ensure that you get the best would be to keep some pointers in mind. Here is what you need to know before you buy your first wig.
1. Synthetic or human hair
One of the first things you need to look at before anything else is the type of hair used to make the wig. The two main categories in the market are synthetic and human hair types. Even though there is an assumption that synthetic is not good quality, this is not entirely true. Some synthetic hair versions are so good you will be surprised. Do your research on this point before you make up your mind.
2. Your face shape
The shape of your face will greatly determine the appearance of a wig on your head. If you do not know your face shape, you should take measurements of your length and width. It will give you a rough idea of your shape. Once you do so, compare this shape with the wig styles in the market, and you have yourself a wig that looks and feels great on you.
3. The cap size
Although most wigs look like they are the same size, there is a difference to them. Figure out what the circumference of your head is before you buy a wig. If you are ordering online, this measurement comes in handy, the main reason being, getting the wrong cap size will mean the wig will not fit. Ensure you get a wig that fits snuggly but still covers your whole head.
4. The color
Most people wear wigs because they want to experiment with color. While you can get a couple of colorful wigs in the market, not all of them will work for you. Keeping this in mind, ensure you get a wig that matches your skin tone. Not all the crazy colors will look good on you, so be careful with that.
5. The length
Once all is said and done, the length of the wig you choose will determine how comfortable you will be. Most people prefer a short wig since it does not cause a lot of heat and does not get into the face. On the other hand, getting a longer weave gives off the feeling of luxury, and one can wear it to special occasions. Whatever the decision you make, ensure it is the length you are comfortable with. There is nothing as annoying as having a wig that you feel is a burden for you.
Last words
Getting a wig that works for you is the best decision ever. You get to walk around knowing that you made a choice you are proud of. If you have been having doubts about the wig you got, worry no more. The tips above will ensure that the next purchase is worth your money.