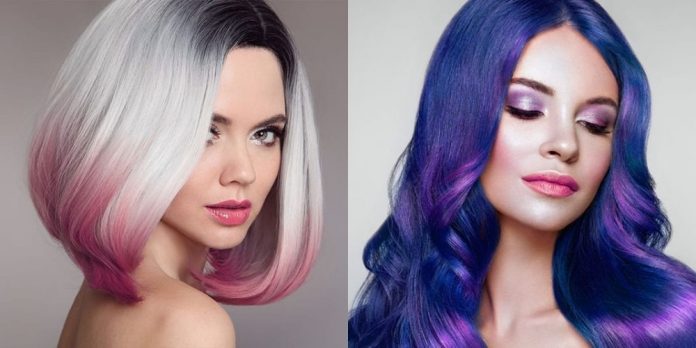 Have you ever wanted to try out new hair color on your wig but were afraid about damaging the entire wig? You could find that dyeing the human hair wig yourself is the most acceptable option, and when done correctly, it'd never get damaged.
The advantage of dyeing human hair wigs at home is that it is as easy and efficient as possible; it can also be done in various shades. Indeed, hair coloring is becoming more and more straightforward, and you can now easily do it yourself. However, when dyeing your human hair wigs, there are a few questions to ask yourself. They include the following;
1. What hair types retain coloring better, and why?
The ideal wig to use for dyeing is a pure human hair wig. This is because virgin human hair wig is usually strong and absorbs color more readily than other hair types.
2. Is there a massive difference between dyeing your wigs yourself and taking them to a skilled hair colorist?
Experienced hair colorists and a DIY wig colorist often apply several kinds of methods. Skilled wig colorists are experts at dyeing because they learned it for an extended period; they often use the "color system" to achieve good results. When you dye your wig yourself, the outcome you would get would quite differ from the outcome you'd get when a professional does it for you.
3. How does dyeing a wig differ from dyeing your natural hair?
When it comes to wigs, you have more options. With human hair wigs, you may change up your look and try out several styles and colors. This is unlike your natural hair where you would need to let your hair grow out a particular color to proceed with another color treatment.
4. What is the most common misunderstanding about dyeing a human hair wig?
Many people believe that coloring a wig may destroy it, but that's false. It will be alright if you take your wig to an expert to do the dyeing.
What are the essential factors to consider before coloring a wig?
Thoroughly check the coloring instructions: Before you start dyeing, ensure you read the directions thoroughly. If you experience rashes, sensitivities, or other symptoms after dyeing, you should consult a doctor right away.
Always dye curly wigs with caution: Since curly wigs are more susceptible to hair dye and can be destroyed quickly than straight human hair wigs, it is always advisable to apply the color on them carefully.
Ensure to lower the dye element in your wig before dyeing it. Next, add distilled water, stir well, and use as directed in place of the color element.
Here is a step-by-step hair coloring guide to help you achieve the best result;
1. To get modeling products out of your wig, wash it:
If the hair is sticky, clean it some days before dyeing it to eliminate any styling chemical accumulation.
2. The wig's safety:
Hold the wig on its head with a pin once it is wholly and thoroughly dried. Loosen tangles by combing the wigs.
3. Put on gloves before experimenting:
You should wear gloves if you're dyeing your wig yourself to avoid close contact with the color.
4. Fill in the wig with dye:
To dye the wig, use a hair color comb with a wide-tooth.
5. Wait for a few minutes:
Wait for just 10 minutes to bring out the ideal
color of your choice.
6. Wash the dye off with water:
Clean the wig in lukewarm water so the excess dye could wash off.
7. Allow the wig to dry completely:
Place the wig on a washcloth and smear extra moisture away, changing soaked clothes as needed.
Conclusion
Follow these simple steps to discover how to dye your human hair wigs yourself; nevertheless, it's always best to leave it to the professionals!