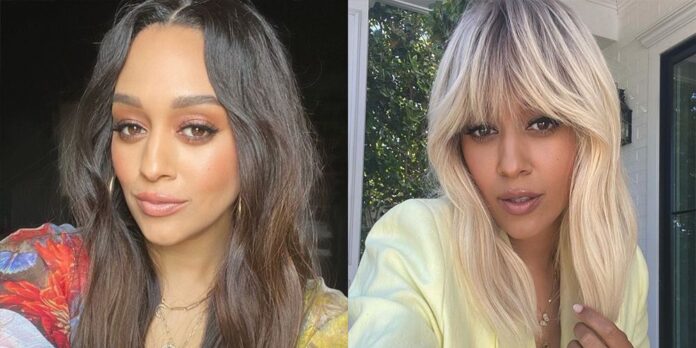 Do blondes live more? While this age-old question remains unanswered, one thing is for sure: Blonde women will always have more alternatives. The same way when it comes to colored wigs, the color blonde speaks volumes.
Shades of blonde hair include platinum, champagne blush, honey, sunny blonde, pearl blonde, lived-in blonde, and many more. This variation in color proffers everyone no matter their skin color, the opportunity to brighten up.
Whatever your blonde desires are; bright or bold, calm or dull, the hair extension industry provides you with lots of options to explore. Keep reading for more information on the different shades of blonde
Different Shades of Blonde Hair
Below are some of the different shades of blonde available in the industry
1. Undone Blonde
Undone blonde is one of the most popular low-maintenance shades. Generally, this shade looks more of a golden blonde with a slightly darkened root.
Undone blonde creates a subtle contrast and gives an impression of a subtle highlight rather than a complete foil. Many popular stylists argue that an undone blonde is more of a mindset than a particular shade.
2. Pearl Blonde
This color is a slight deviation from the Platinum-blonde trend. This shade is highly recommended if you have lost interest in true platinum but still love very light shades.
To Rock it better, have your stylist include an extra-light blonde with a touch of yellow undertones without a gray tone.
3. Champagne Blonde
Champagne blonde is the best option for you if you are bored of blonde and yet you lack the courage to go all out. Pale champagne is right between blonde and pink with what most people will describe as an ethereal fairy-tale vibe.
To further enhance your look, you can add a blush tone to the color. Champagne blonde is great for all skin tones because it is cool and warm.
4. Lived-In Blonde
Lived-In blonde is a casual and beautiful shade. The color of the root area suggests a natural and childish-like feel. Traces of light across the whole length of the hair add a certain glow to its ends.
The major advantage of this shade is that, unlike other louder and bolder shades, this one is easy to maintain.
5. Mushroom Blonde
This shade is somewhere in between dark blonde and light brown. You wouldn't be wrong if you say it is a version of blonde with more ash. Some would call it an ashier blonde.
Mushroom blonde is neither brunette nor blonde. It is a great option for blondes wishing to explore a darker version and brunettes wishing to explore a lighter version.
This color is a mixture of dark blonde ombre, or subtle light brown, with dark blonde, and light brown pieces. If you are hoping to achieve this color, make sure you go for something ashy else you will be stuck with a more traditional version of blonde.
Conclusion
Other shades of blonde hair include Honey Blonde, White Blonde, Sunrise Blonde, Tweed Hair, Bright highlight, and Nordic White.
Remember it is advisable to maintain healthy hair before adding color to it. If you attempt to color unhealthy hair, the results are usually unpleasant because colors contain harmful chemicals.