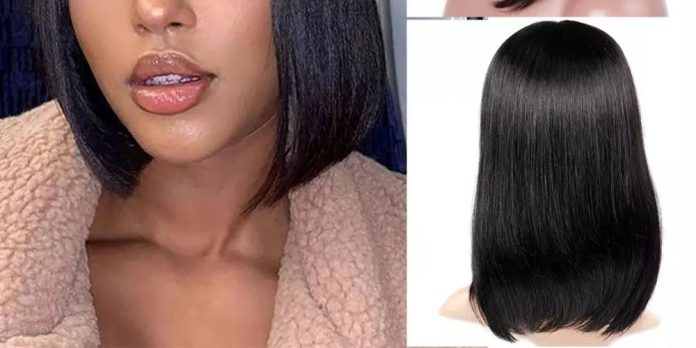 The price of human hair lace wigs is a turn down to many clients; they end up buying cheaper, low-quality wigs. Price intimidation is a valid reason to look for other options, but take a moment to think of the quality and the service life, and you will realize how much you can save for buying one high-quality human hair lace front wig. This article discusses why investing in 100% human hair lace wigs is indeed a smart choice.
Why Invest In A Human Hair Lace Wig?
If you are stuck between choosing a human hair wig and other types, here are reasons why you shouldn't hesitate;
1. Durability
Human hair wigs are made of 100% human hair; this means its maintenance is as easy as maintaining your natural hair. Human hair lace wigs are very durable; they can serve you for up to 3 years and more with proper care. You will get years of service life, which saves you the money for replacing worn-out wigs.
2. Versatility
Human hair wigs are made to be treated just like normal, natural hair. It can be dyed, straightened, curled up, which means you won't be stuck with one hairstyle during its service time. Whether it is a front lace or a full lace, you have numerous styling options to choose from. It may look much better with a 13×4 inches so that it brings out a perfect hairline. A full lace provides more parting options because the lace covers the whole cap construction.
3. Very light
A human hair wig can be worn even during the hottest summer; it is very light and breathable. This is very different from other synthetic wigs; some wigs cannot be worn during hot weather; they feel stuffy and uncomfortable. Human hair wigs are the best examples of the most natural-looking wigs; you will not feel any difference when you wear them.
4. Ability to Withstand Heating
Just like your natural hair, a human hair wig can be washed, styled, conditioned, blow-dried, and dyed without wearing out. Blow-drying your human hair regularly may weaken its base and cause fallouts.
5. Natural Outlook
It is almost impossible to notice if someone is wearing a human hair wig unless they reveal it. Human hair wigs are common to top celebrities, making it a celebrity choice. Nothing gives you a stunning look while elevating your class at the same time.
Conclusion
Price should not be the primary causal factor for buying a quality wig; instead, look at the long-term benefits. People who suffer from hair loss have embraced human hair wigs to help them keep up with the latest hairstyle fashion without being left out. Human hair lace wigs are a big relief to people with no hairlines. Some wigs are made with synthetic and human hair strands; before buying a hair wig, ensure it is 100% human hair. There are ways of telling whether a wig is a human hair or synthetic. They include; the burn test, the texture feels, the tangle, and the bleaching test.